Tabletop Gaymers is a resource for gaymers to connect with one another. In simple terms, tabletop gaymers are individuals who identify as "queer" (lesbian, gay, bisexual, transgender, etc.) and play tabletop games (board games, role playing games, miniature games, etc.) We're a nonprofit organization who helps to coordinate social events, educational events, and encourage networking within the community.
We're putting together a list of Tabletop Gaymer sponsored events as well as a list of places you can pick up your GAYMER and ALLY badge ribbons. If you have other events or vendors, please contact us.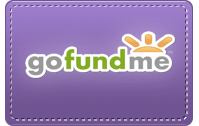 Tabletop Gaymers distributes GAYMER and ALLY badge ribbons, for free, at conventions like Gen Con. Their purpose is to help build the community of gaymers and allies by self-identification. The idea is that the visibility helps enhance the environment of the convention, promotes interaction and community building, networking, and plain old fun.
We're looking for individuals and organizations who are interested in providing a little support to the badge ribbon campaign. We are dedicated to keeping the ribbons free for participants and we need your help to do so.
If you'd like to make a donation, you may do so through our GoFundMe page.
Subscribe to Our Mailing List
We occasionally send out short emails about gaymer events, badge ribbons, etc. If you're interested in being on on our Mail Chimp mailing list, feel free to add yourself.